About the Founders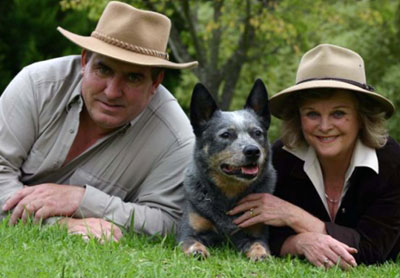 Bark Busters was founded in Australia in 1989 by renowned behaviour therapists Danny and Sylvia Wilson. Their vision was to save as many dogs as possible from being surrendered to shelters or euthanised because of behaviour problems which were seemingly impossible to solve. Since then, Bark Busters has touched the lives of over 500,000 dogs.
Sylvia was born in Newcastle-upon-Tyne in the UK and emigrated to Australia with her parents at the age of 5. Danny was born in Australia but was brought up near Newcastle-upon-Tyne and left for Australia when he was 26. It was years later when Sylvia was managing an RSPCA branch that she first met Danny. They realised there must be a way to stop dogs being returned to the shelter because of their behaviour, and that's how Bark Busters came into being.
Bark Busters has now grown to be the largest and most trusted dog training company in the world, with trained therapists helping dogs in Australia, New Zealand, the USA, the UK, Canada, Japan, Taiwan, Israel, France and Belgium.